Dwayne Johnson shares 'Baywatch' first on-set photo
Dwayne Johnson shares 'Baywatch' first on-set photo
Dwayne "The Rock" Johnson took to Instagram to share the first picture from "Baywatch" taping set. The 43-year-old semi-retired proficient WWE wrestler was joined by kindred co-star Zac Efron.
In the photo, the two hunks flaunted their ripped bodies in coordinating red-and-blue swimming attires. The Rock wore a long sleeved swimming top with zip down combined with coordinating trunks.
He finished his look with yellow aviator shades. Efron, in the interim, wore a short-sleeved blue swimming suit, flaunting his ripped arms.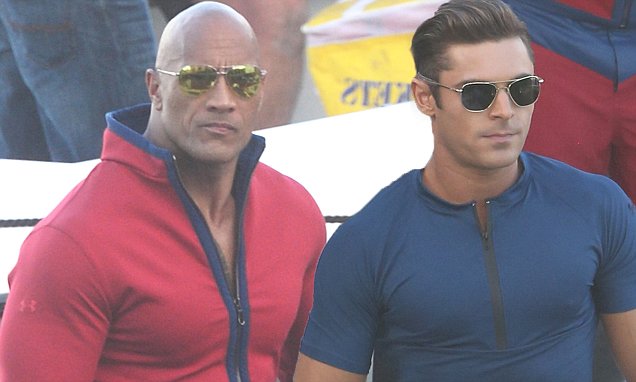 "EXCLUSIVE FIRST LOOK: #BAYWATCH Day 1. My character 'Mitch Buchannon' just gave @zacefron's character 'Matt Brody' the all important beach speech about what it means to have manly 'Alpha balls'.
"Zac's ad-libbed responses were brilliant! Talented and great dude. World get ready to have some fun, 'cause the beach will never be the same again. #OnSet #BAYWATCH #Day1 #AlphaBalls #NowWhoNeedsMouthToMouth?," Johnson wrote.
Earlier in the day, The Rock shared a photo of a table read for 'Baywatch'. All cast members smiled widely while reading the script.