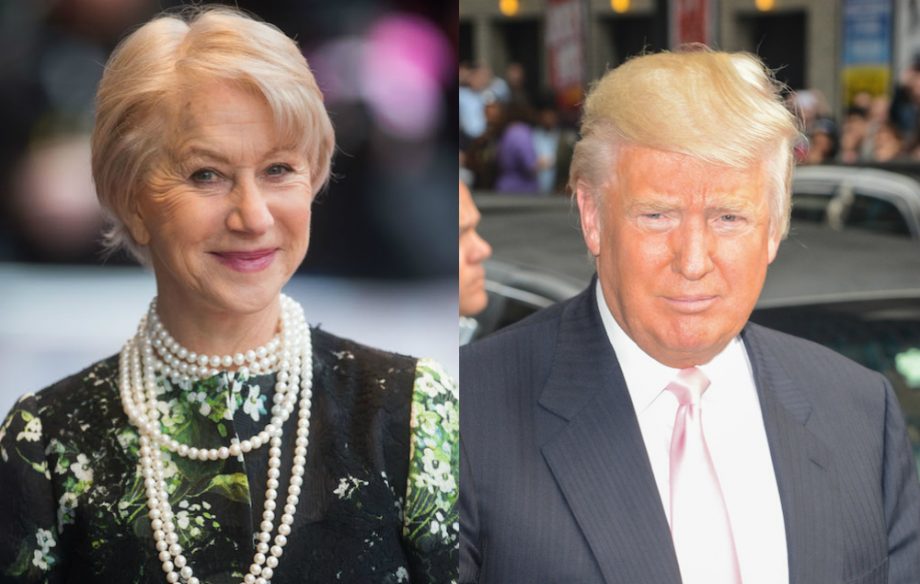 Legendary  British actress  Helen Mirren has conceded that she would love to play US president Donald Trump and depicts him as "an extraordinary  character".
Speaking to The Hollywood Reporter she additionally conceded that she didn't trust the change would be that troublesome.
"I'd be so funny as Trump," said the 72-year-old. "I love it. I've almost got the hair! I mean what a fascinating character. What an extraordinary character. I mean that's a character isn't it, the real thing?