The man seen in the slickly-produced Islamic State videos has been identified, here is what we know so far about Mohammed Emwazi.
The masked militant first appeared in numerous gruesome videos put out by Islamic State, as Lucy Manning reports
The masked Islamic State militant known as "Jihadi John", who has been pictured in the videos of the beheadings of Western hostages, has been named.
Since the initial Washington Post story on Thursday identifying Emwazi as Jihadi John, multiple news organisations have confirmed the identity from security service sources.
This runs contrary to a previous, much-publicised theory that Jihadi John was British-born rapper Abdel-Majid Abdel Bary.
The jihadist, believed to be from West London, first appeared in the killing of James Foley, an American journalist, in August, dressed in black with only his eyes visible.
He reappeared in videos of the beheadings of Steven Sotloff, another US journalist, the British aid worker David Haines, Peter Kassig, an American aid worker and the British charity worker Alan Henning.
After graduating from university in May 2009, Emwazi flew to Tanzania with friends apparently on a safari – but was arrested by police upon landing in Dar es Salaam and sent back to Britain.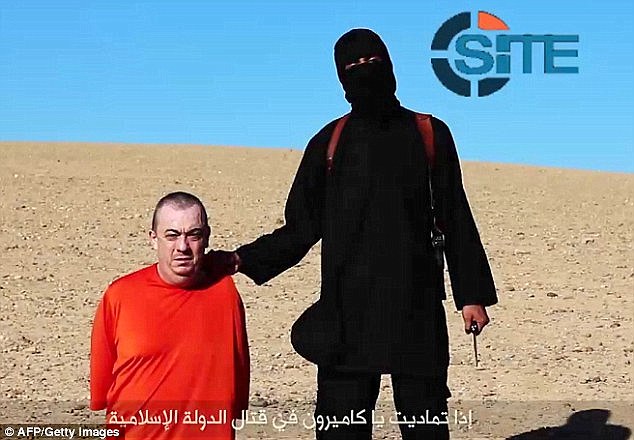 En route he stopped in Amsterdam, where he claimed to have been accused by an MI5 officer of trying to reach Somalia, home of the militant group Al Shabaab.
Emwazi claimed to have been harassed and intimidated by security services – and even complained to the Independent Police Complaints Commission.
He alleged an agent from MI5 knew 'everything about me; where I lived, what I did, and the people I hanged around with' and claimed the organisation attempted to 'turn' him to work for them.